A Clarins men care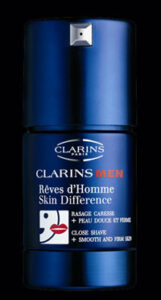 Every day shaving is a true nightmare for some men.
But not only: it is also very tiring for the skin, which is very fragile on the face and suffers from continuous hair growing back.
But Clarins men proposes to transform this everyday routine in a Men's Dream.
It launches a care that softens the hair and hydrates the skin in order to flee the incarnated hairs and to remove the dead cells from the skin.
By applying it in the evening before shaving in the morning, you allow the product to penetrate in the skin and to improve hair softening.
The care also moderates the growing back and helps your skin to rests a little !
By Lucie H