A symbol of color and fantasy
Welcome in a wonderful world, where color and light shapes get together to form an explosion of fantasy, welcome in the Sobral universe. This jewel brand took its name after the one of its founder Carlos Alberto Rezende Sobral, lovers since many years of the resin, the raw material of its creations.
It's in 1976 when he discovers it and it's thanks to it that these pop and colored necklaces, bracelets, rings and pendants are created. Based in São Paulo, Brazil, Sobral is actually experiencing a great and international success.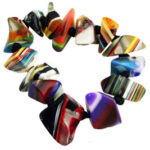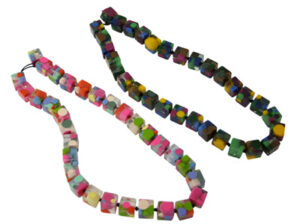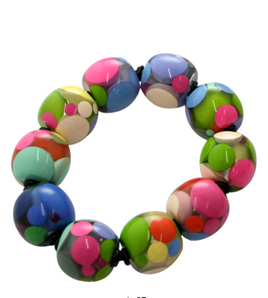 Multicolored stripes, poly chromes spots and many other shapes bring these creations with summer and trendy looks to life. These one are handmade following a traditional process that gives to each piece a unique value.
So unique and wonderfully realized that in 2008, Karl Lagerfeld asked Sobral to develop jewels for his spring summer collection. The rare piece you can't miss: the rings and bracelets that shelter gold dust…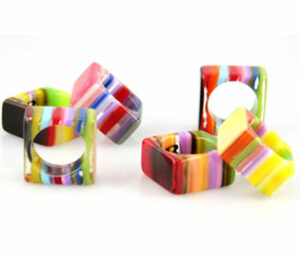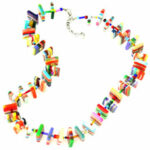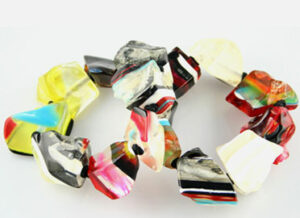 But it's not over, besides being extremely talented, the Sobral creator also makes contributions in social life and environment protection: the brand use industrial wastes for some collections and collaborates with several associations which help children of the Brazilian favelas, at the same time it practices equitable commerce.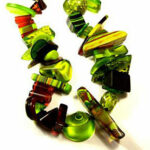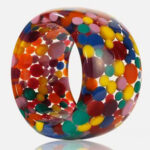 Without any doubt, Sobral is a brand that stills in our memory, and that is a symbol of color, fantasy, originality and talent, so unique, so trendy, so Sobral.
By Lucie H

This collection will be available in the Jewelry Terrenas en Plata from July 08th, 2009…