Collection spring summer 2009
When you discover the maker of fantasy jewelry Fifi la Ferraille, you enter a magical, crazy and mechanical world.
First, the name resonates as a far echo of a funny DIY activity. Then, the pieces reveal themselves, offering a modern and very stylish vision of the recycling art.
Endowed with a great imagination, the Ferrailleurs (scrap dealers) of Fifi use very out of the common items to create the jewels. This is how we find in the middle of the creations of Fifi la Ferraille clock mechanisms, screws, nuts, bolts, springs, swivels.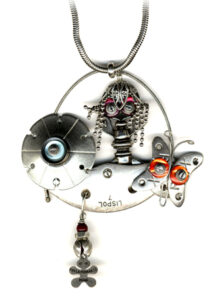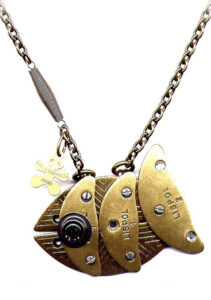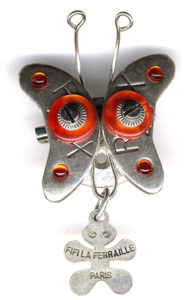 All this assembled with love and passion, but above all with know-how that transforms these non-aesthetic objects of the everyday life in true masterpieces we want to wear to be pretty.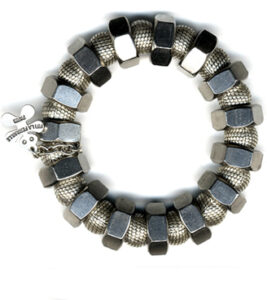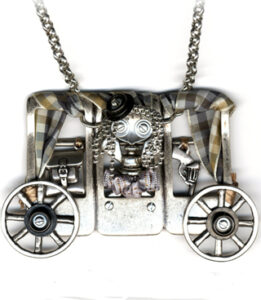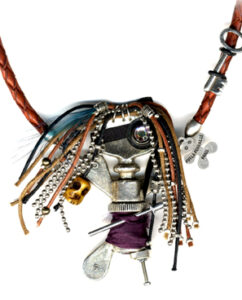 The spring summer 2009 collection of Fifi la Ferraille offers more than 1000 models that are declined in rings, necklaces, earrings, bracelets and brooches.
Unique, every item seems to be telling a story, with as a principal character a very cute figure with round eyes. Cars as pendants, bracelets made from bolts or a fiddle butterfly on a brooch, nothing is too beautiful or too crazy for Fifi.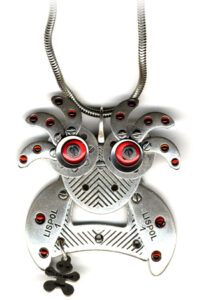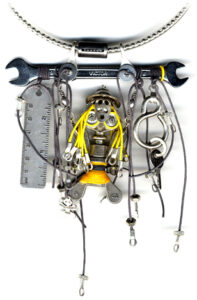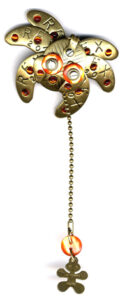 An original style, jewels with a perfect finishing, essential to be gorgeous and modern.
By Lucie H