This will include the beaches of Las Terrenas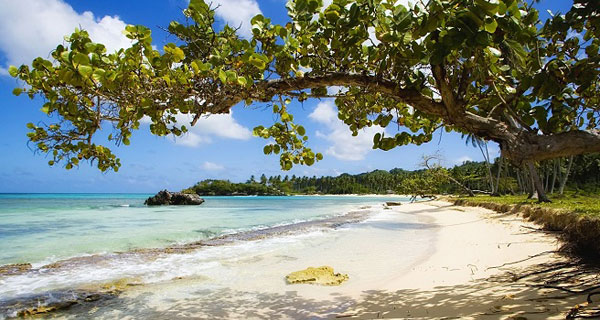 The main beaches of the country have deteriorated to such a degree that if they do not intervene, the tourist industry will be significantly affected. Given this, it is necessary to intervene in order to preserve and/or improve its natural conditions that make it a tourist attraction, which would allow maintaining the level of competition in the sun and beach market. This has been established by the Ministry of Tourism (Mitur) office that called a tender for the regeneration of 13 beaches in five provinces.
The bathing spots to be affected are Juan de Bolaños- Costa Verde and El Morro in Monte Cristi; I cofresi in Puerto Plata; Playa Bonita, Punta Popy, Ballena and Cosón in Samaná; Cabeza de Toro, Macao, Arena Gorda – Cortecito and Bayahíbe in La Altagracia; Juan Dolio in San Pedro de Macorís, and Boca Chica and Andrés in Santo Domingo. These spas in common present problems of erosion, contamination by dumping of sewage and solid waste, illegal constructions on the 60 meters public strip, through artificial and intensive use of the sand dunes.
Privatization and the impediment of entry to the beaches and coastal areas, installation of marinas and areas of navigation in inappropriate places, destruction of coastal vegetation, construction of elements that interfere with coastal transport and marine dynamics, among other damages.
The diagnosis of each beach was made by the Euroconsult Atteco Consortium, which was contracted urgently last March for the survey. They concluded that if we did not take the necessary measures for the comprehensive recovery of beach systems, we could not guarantee the environmental sustainability and security of foreign investment in our sun and beach tourism, causing a situation for the collapse of the national tourism industry, said Mitur in the documents that present the project.
The Government will have a financing of $100 million US dollars, for the regeneration of the beaches.
Samana
Similar problems here are the reason why the retaining walls will be demolished and sand will be poured to avoid the surf affecting this zone; Seven public pedestrian footbridges to access the beach will be erected; A parking lot will be built; Pedestrian access, bath and pool services will be provided. Monitoring towers will also be installed.
The project proposes a restructuring of the beach works.
Full PDF document available here: BEACH REGENERATION WORKS IN THE DOMINICAN REPUBLIC