Feminine fragrances
After discovering one of the main tendencies of makeup for this summer 2009, this is a selection of the classic perfumes revisited specially for the occasion, and of the new ones.
Hypnôse Senses by Lancôme
The first is Hypnôse Senses de Lancôme that dresses with a wonderful pink-peach color for this summer 2009.
The perfume was described as carnal and disturbing, while the natural scents are the most powerful.
Among the ingredients we can fin honey, pink pepper, vanilla, mandarin, patchouli oil, rose… for a hot summer.
Si Lolita by Lolita Lempicka
Lolita Lempicka on its side launches Si Lolita, for August 2009.
This perfume is presented as revisited masculine, and illustrates the cheeky temperament that spices have when put in the feminine.
The fragrance was created by Christine Nagel and Benoist Lapouza, and opens on top notes of pink pepper, bergamot, and mandarin leading to a floral heart with notes of wallflower, snow pea and heliotrope. The base notes rest on elemi, amber, patchouli, Tonka bean.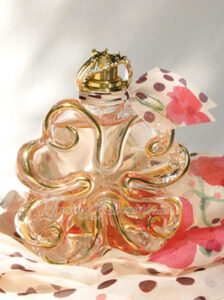 J'adore Floral water by Dior
Ten years after launching the first version of J'Adore, Dior revisits its classic fragrance with a luxurious bunch of flower, created by François Demachy.
Composed by citrus fruits, magnolia, Ylang-Ylang, neroli and bergamot, the perfume is renewed for this spring 2009, and reveals the femininity of the brand.
Flora by Gucci
The brand name Gucci launches a new fragrance called Flora, so young and romantic.
The perfume opens on top notes of citrus fruits and peony, leading to patchouli and sandalwood and rest on rose and osmanthus.