Terrenas en Plata, the jewels' passion in Las Terrenas
It's been more than seven years since Elisabeth and Jean-Paul opened their jewelry in Las Terrenas.
Nine years, which enabled them to select little by little the best national and international providers, and to offer a deep knowledge of the wonderful jewels available in Terrenas en Plata.
Even if the couple acquired a precious experience, it didn't lose the desire to offer originality, difference and authenticity.
Guided by a sure taste, the research of new artisans and the meticulous selection of the most beautiful products ensure a quality and a diversity that contribute to the excellent reputation of the jewelry.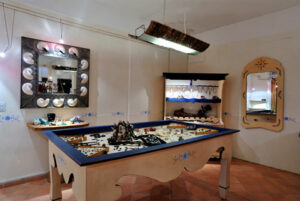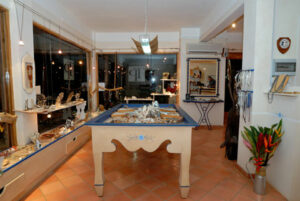 Terrenas en Plata is a true reference concerning the local products, and offers wonderful Larimar pieces, either as rough stone or worked by hand, declined in rings, earrings, bracelets and necklaces.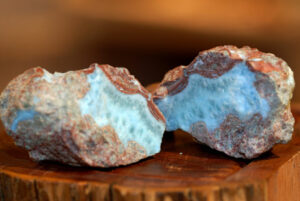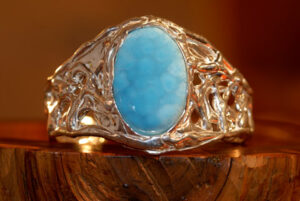 The colors change from bluish white to deep blue, as well as blue sky, and sometimes, red marks form a unique combination.
Concerning the Amber, Terrenas en Plata is a true gold mine: A multitude of jewels and pieces of this beautiful resin is offered, the colors varies from light yellow to deep green, as well as crimson and the honey shades.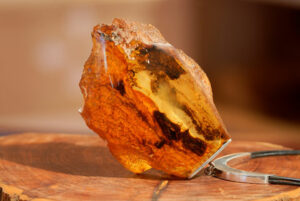 Without forgetting the rare pearl the collectors can't miss: the blue amber with azure reflections, and exclusivity of the Dominican Republic.
The Amber and Larimar creations, all worked by hand, guarantee each piece is single, and worked in an authentic way.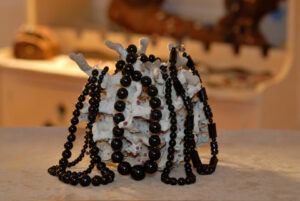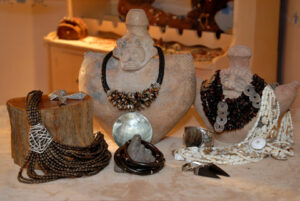 But Las Terrenas en Plata also offers a beautiful collection of the Spanish brand Uno de 50, fine and elegant. At first, the brand was named after a unique concept: each model is fabricated in 50 copies. However, because of its success, Uno de 50 often increases the number of production of each jewel.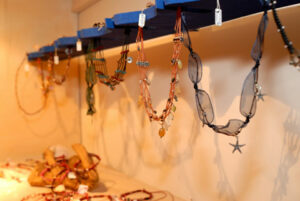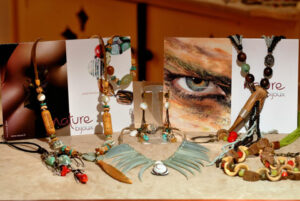 For the more fashion ones, the more trendy collections foreign brands are available too, as for example the fantasy jewels from UBU, Mini Diams, an elegant and discrete brand, Nature, a rench brand name which jewels are made only with natural material (shells, wood etc…), or St Loup and Canyon who offer a very nice silver. Finally, Reminescence brings a fantasy and funny touch to the whole.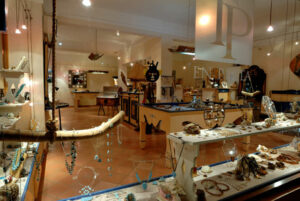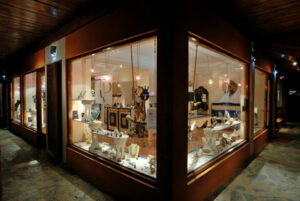 Terrenas en Plata doesn't forget the men, who will find a special space dedicated to them, with the Coté Mecs, D'Oz and Phébus names offering every kind of jewels in steel, leather and hemp.
A jewelry where passion, originality and quality are the keywords, and in which, everyone will find, hidden between the many treasures, his special rare pearl.