As part of the project Reverde, of Mahatma Gandhi Foundation
A dozen people attended the sensitization meeting dedicated to issues of clean air, waste management, and the harmful effects of noise in the project Reverde
Reverde is an ecological program, partly funded by the Global Fund of the United Nations developed a few months ago in Las Terrenas by the Mahatma Gandhi Foundation in collaboration with the company Puro Verde.
As part of this project, awareness meetings are organized and directed by José Bourget. The objective is to talk about the six main topics of Reverde project: compost, recycling, waste management, the importance of a clean air, clean the canals and the harmful effects of noise on the body.
Harmful effects of noise and importance of a clean air
A dozen people, teachers or members of neighborhood associations, participated to the meeting held last Saturday. The aim was to spread the message in neighborhoods and schools, to reach more people, said José Bourget, President of the Mahatma Gandhi Foundation. Participants learned that the urban noise, which is mainly produced by road traffic, contributes to create a general climate of stress and tension, and can lead to various psychosomatic reactions (ulcers, allergies…) and mental problems.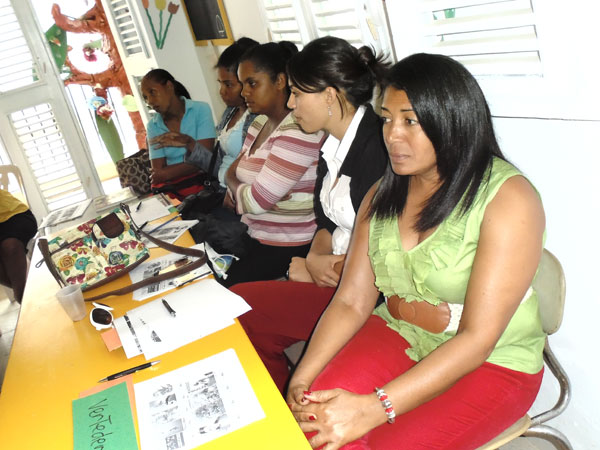 The participants also talked about the importance of clean air, highlighting how harmful are dioxins, which can have serious consequences for human health, in relation to procreation and development, immune system, and that may cause cancers.
In the evening, the audience received Corinne and Philippe Siebert. They are both passionate about marine life and reminded how important this issue of reefs protection. If we do nothing, the death of the coral, which makes the sand, will lead to the fall of the coconut and palm, and eventually reduce tourism, there will be less economic activity.