The new Guerlain Perfume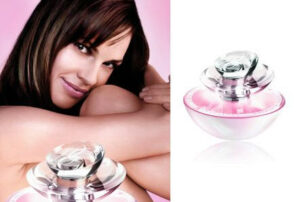 Discover the new Guerlain perfume, My Insolence that will be launched in March 2008 in perfume stores
Guerlain has launched less than one year ago the Insolence perfume, which muse was Hilary Swank. The actress is actually on her career top, and Guerlain has certainly seen that.
Well decided to don't stop with only one perfume, the brand name will launch, at 2008 beginning a new perfume line: My Insolence. Still incarnated by the actress Hilary Swank, this feminine perfume set and care products are the following part of the first one.
The violet and berries scent should please many of us. The perfume is both intense and intimate.
Very close to the first one Insolence for the bottle, My Insolence is the renewal of the scents, with a pronounced raspberry, that melts in gourmand nuances.
This line will be launched from the first March 2008. You will discover the feminine perfume in 50 and 100 ml, the body milk…