A care for each moment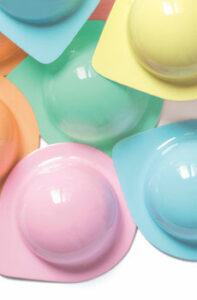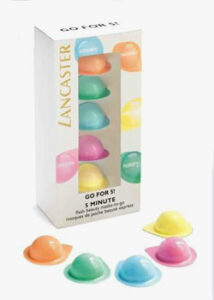 The Lancaster name proposes a very pretty box of face cares, ideal to take care of us before the end of the year celebrations.
The box contains 5 mini masks distributed in colored capsules that correspond to a personal dose.
Perfect for the women in hurry but who like to be pretty, the masks last only 5 minutes for acting.
The blue mask hydrates deeply to the skin.
The pink mask alleviates the skin and is ideal for the dry and sensitive skins.
The orange mask is an exfoliating, thus it has to be applied in circular massages. It leaves a soft apricot perfume on the skin.
The green mask purifies the skin and leaves a freshness feeling.
The yellow mask revitalizes and gives back the glare to the skin.
These mono doses are a very good idea since you will just have to carry them everywhere in the purse and choose which care your skin needs at this moment.
A choice that the pretty colors and the beautiful packaging will facilitate !
With the mini masks of Lancaster, you will not have any excuses for not taking care of your skin !
By Lucie H