The famous cosmetic name Benefit changes to perfumes and presents us three nice bottles !
All new, these fragrances called My place or yours Gina, laugh with me LeeLee and Something about Sofia, are as fresh as the makeup lines of the brand.
My place or yours Gina
As a tumultuous adventure between pink pepper, wild raspberry and patchouli, this perfume opens also on tangerine notes. The middle is composed by peony and white lily, whereas the bottom notes are tonka and vanilla bean.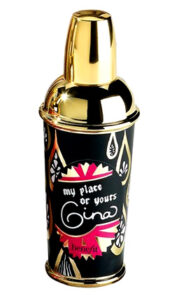 Laugh with me Lee Lee
More flora, laugh with me LeeLee opens on cassis, melon and lemon notes, to continue on jasmine, lily and black violet notes. As bottom notes, we can find white wood, amber and sandal.
Something about Sofia
Exotic and full of freedom, this fragrance starts on mango and freesia notes. Its middle is a nice combination of sheer lily, jasmine sambac and peony petals. Finally, the perfume ends on musk, white caramel and vanilla bean bottom notes.
A great trio that offers a fragrance for each woman, fatal, dreamer or ingenious !
By Lucie H